SOAR wins Community Organization of the Year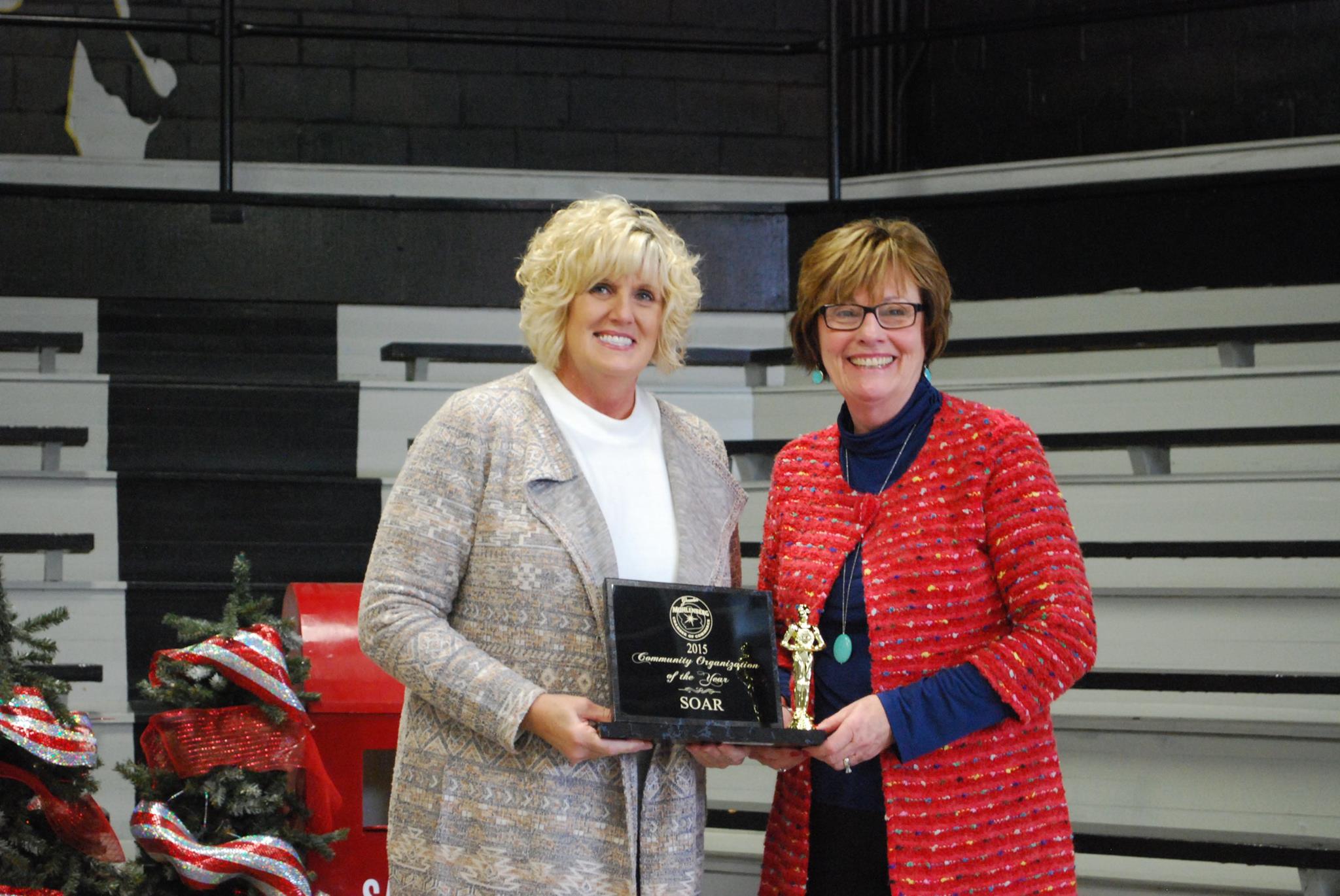 Vicki Yonts, Program Manager for the Foundation's Early Childhood Education Program (SOAR), accepted the Chamber of Commerce award for Outstanding Community Organziation of the Year.
The Foundation has committed over $1.1 million in the last six years to early childhood education, offering over 20 free programs in the County through SOAR.   These programs are strengthened by partnerships with local preschools, daycare & Head Start programs as well as parents and caregivers.  Through these programs, SOAR has distributed over 120,000 free books in Muhlenberg since 2010.  Two of the key programs offered are Dolly Parton's Imagination Library and the Ready! for Kindergarten program, and both are available for all Muhlenberg County residents.
Dolly Parton's Imagination Library is offered in partnership with the Muhlenberg County Public Library.  Any Muhlenberg child under the age of five can sign up at the public library, and they will receive a free book in the mail each month.  Three out of four Muhlenberg children under five are currently enrolled.
The Ready! for Kindergarten program offers 3 sessions each year for parents of children who will enter kindergarten next year.  The program teaches parents and caregivers how to play with their children in a way which will teach them the skills they need to be successful as they start kindergarten.  To help parents, each family receives a bag of toys and materials to take home at each session, along with helpful hints about how to use these toys.  Please click here for the Online READY! for Kindergarten Registration Form.
  Congratulations to Vicki, who was also honored with the Chamber Member of the Year award from the Greater Muhlenberg Chamber of Commerce.