Muhlenberg County Safety Day 2015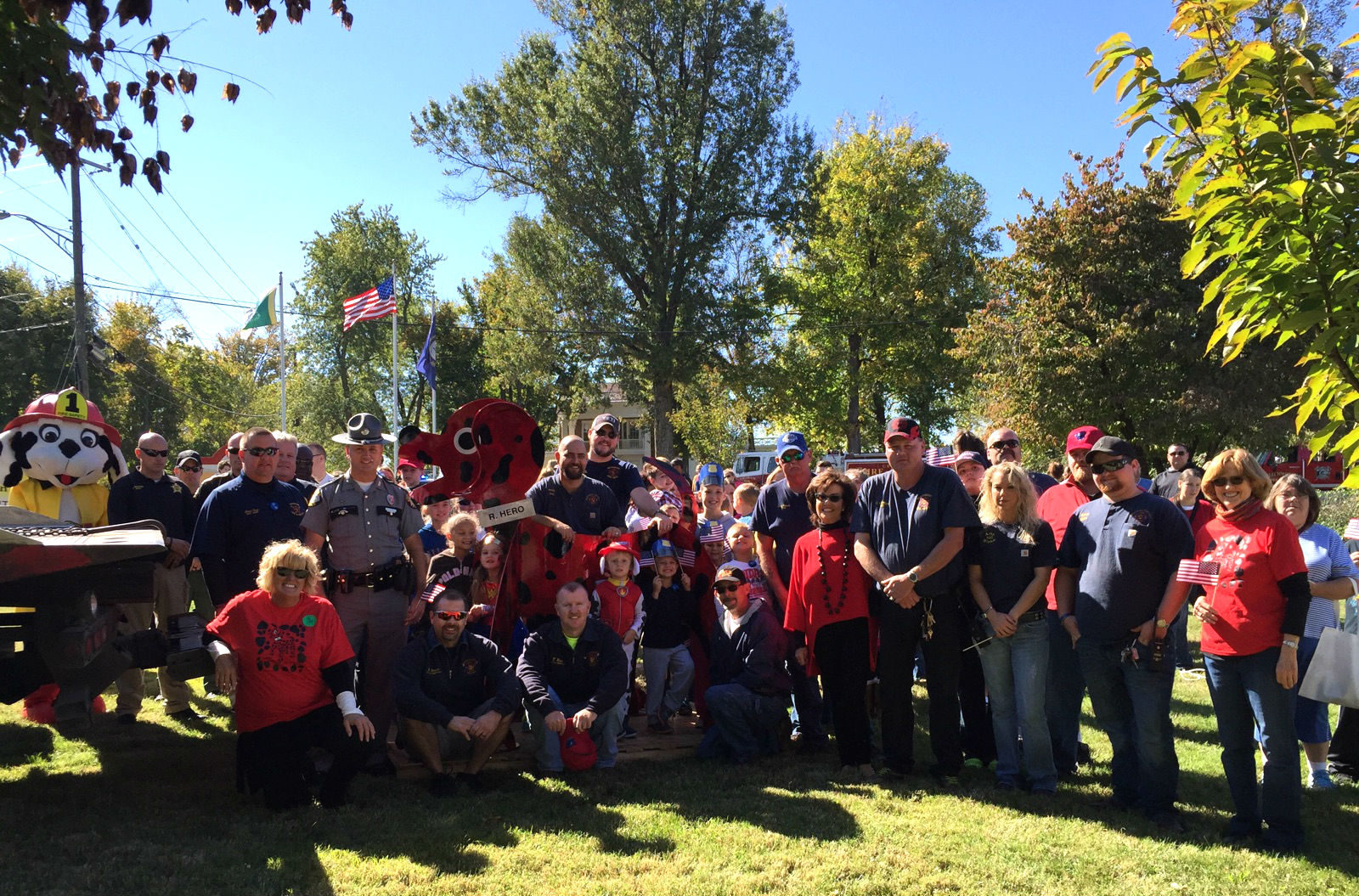 On October 17, a coalition of Muhlenberg County First Responders hosted the 2nd annual Muhlenberg County Safety Day with funding from the Felix E. Martin Jr. Foundation.
This year's Safety Day was held in downtown Greenville and featured safety and health booths, inflatables, balloon animals, door prizes and the Lucky Duck Derby Dip.   In addition, the event served as the kick-off for R. Hero program to be hosted at Thistle Cottage.  Children decorated bikes & wagons to participate in a parade from the Safety Day events to Thistle Cottage where the R. Hero Dalmation sculputure was unveiled.  The R. Hero program is conceived and sponsored by the Hero in You Foundation.  Not only does the provide a public sculpture honoring first responders, but children are encouraged to pick up a free copy of the R. Hero book which  encourages children to find the hero in themselves while honoring the heroes around us.   Books will be available throughout the year at Thistle Cottage.