Muhlenberg County Park Grand Opening!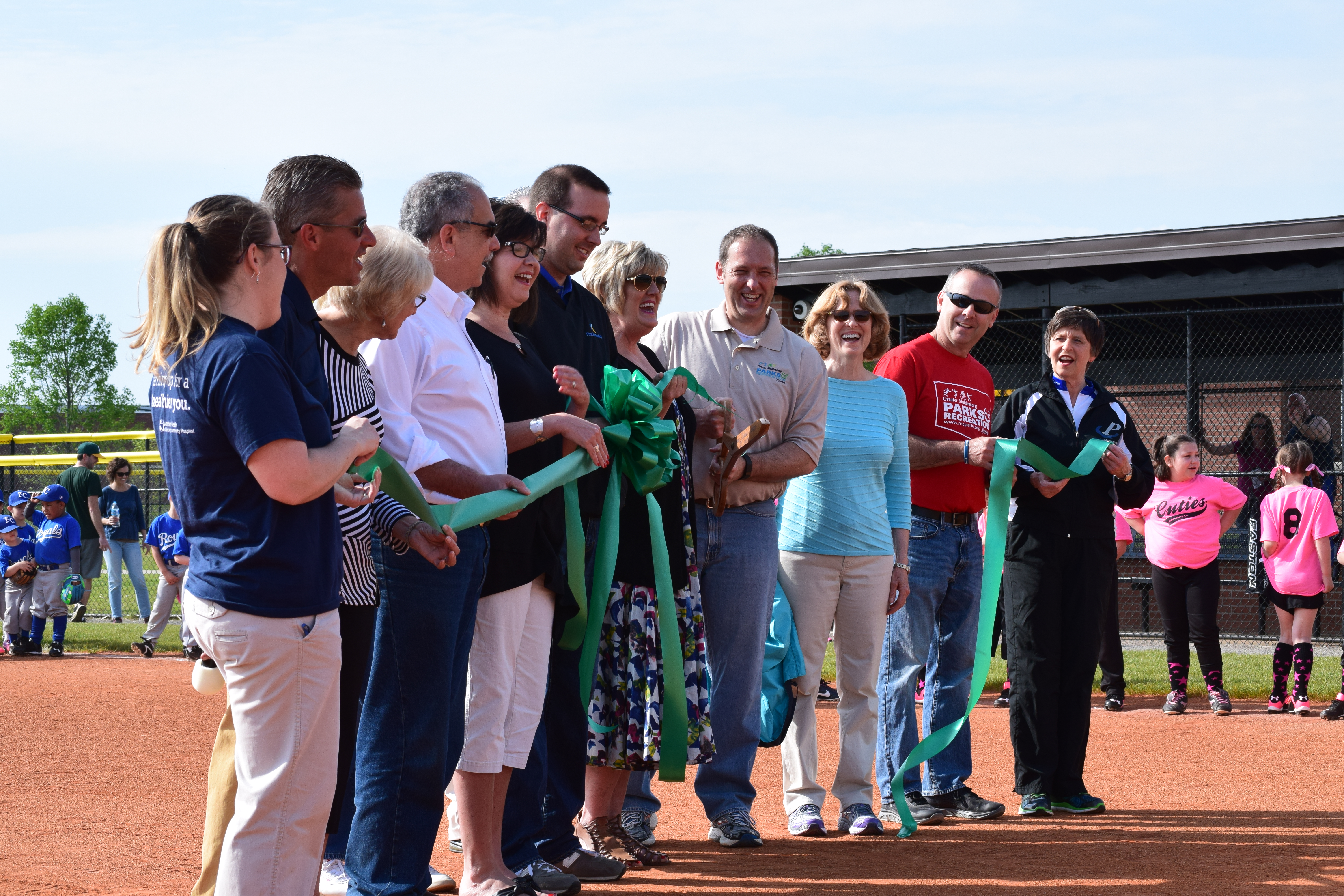 "If you build it, they will come,"  might have been the most memorable line from the iconic movie "Field of Dreams."  Yet, for the newly-christened Muhlenberg County Parks sports complex, it might be said it was "Built of Dreams."
The Greater Muhlenberg Parks and Recreation System was established in 2012 growing from one employee in a basement office to a staff of 20 at the newly-completed park.
On Saturday, May 2, GMPRS hosted its grand opening to celebrate the completion of the new sports complex. Saturday's event hosted 40 teams playing baseball, T-ball and fast pitch softball.
A dedication ceremony was held at 12:50 p.m. in which park donors were awarded an engraved brick and a baseball in appreciation for their support. The presentation ceremony was followed up by a prayer led by Muhlenberg Sheriff Curtis McGhee, who offered thanks for the opening of the park.
According to Tommy Barton, park director, attendance for the opening event was between 2,500 and 3,000.
In February, Barton told SurfKY News that the park was made possible by a large grant from the Felix E. Martin Jr. Foundation.
The complex will host the Muhlenberg County youth baseball and softball leagues and will provide an economic impact for the county by drawing traveling teams for tournaments. There are already 18 weekend tournaments booked from March through November, Barton said, with national sports organizations such as Ball Players Association, Amateur Softball Association and the National Softball Association bringing teams to the county to play.
The five diamonds at the Ray Jones Family Athletic Complex will be home to the unified Muhlenberg County Little League and Girls Softball league, along with Greenville and Bremen T-Ball and Rookie leagues. GMPRS will also host county All-Star tournaments at the new complex.
Baseball and softball are only a few of the things planned for the first year at the Muhlenberg County Park, Barton said. A 3-on-3 basketball tournament, sand volleyball league and youth tennis camp are just a few of the events planned this summer at the park.
The park also includes five tennis courts, two basketball courts, a sand volleyball court, batting cages, a playground and walking and hiking trails. The park is located behind Muhlenberg County High School West Campus at 200 County Park Drive, Greenville.
Charles Riley
SurfKY News Reporter
SurfKY News Photos/Charles Riley